Putian Strategy on Port and City Development Forum,hosted by the China Institution of Navigation, the Fujian Association for Science and Technology, and co-hosted by the Putian Development and Reform Commission, the Putian Council for the Promotion of International Trade, and the Fujian Navigation Institute was held in Putian city on August 23, 2023 (Putian, a city in Fujian province, located in southeastern coast of China).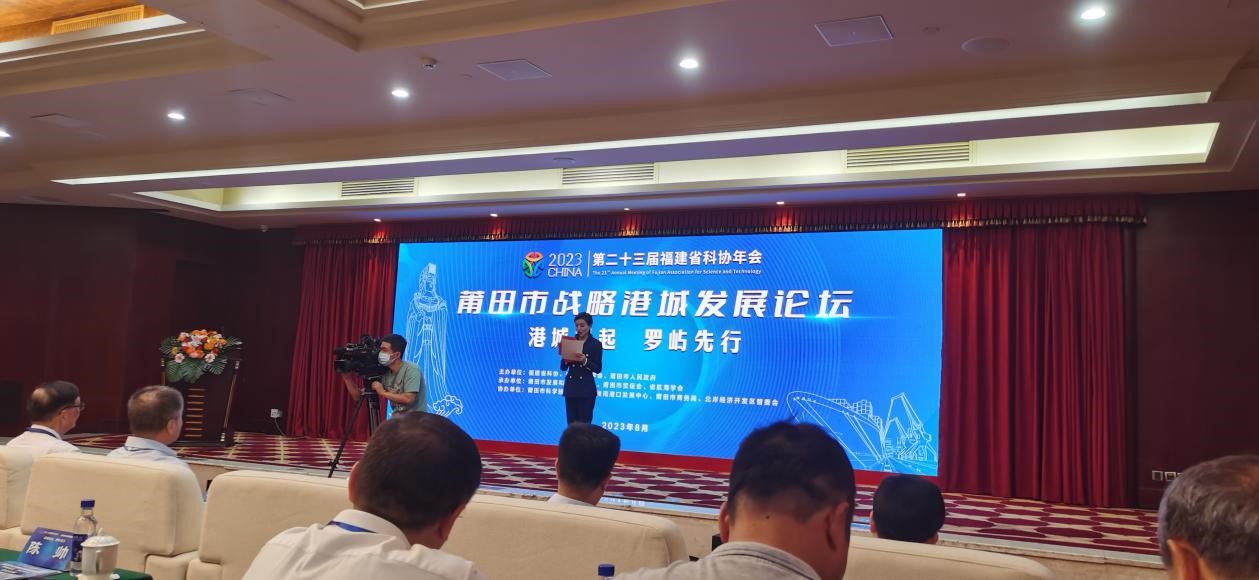 (picture: The main venue of the forum)
Lin Xueli, a Member of the Party Member Group and vice chairman of the Fujian Association for Science and Technology, and Hu Guofang, vice mayor of Putian City Government came to the meeting and delivered a speech. Yan Xiaobo, the Secretary General of China Navigation Society, attended the meeting. Pan Delu, an academician of the Chinese Academy of Engineering, attended the meeting and delivered a keynote report on "smart Maritime booster the development of Maritime economy of Putian."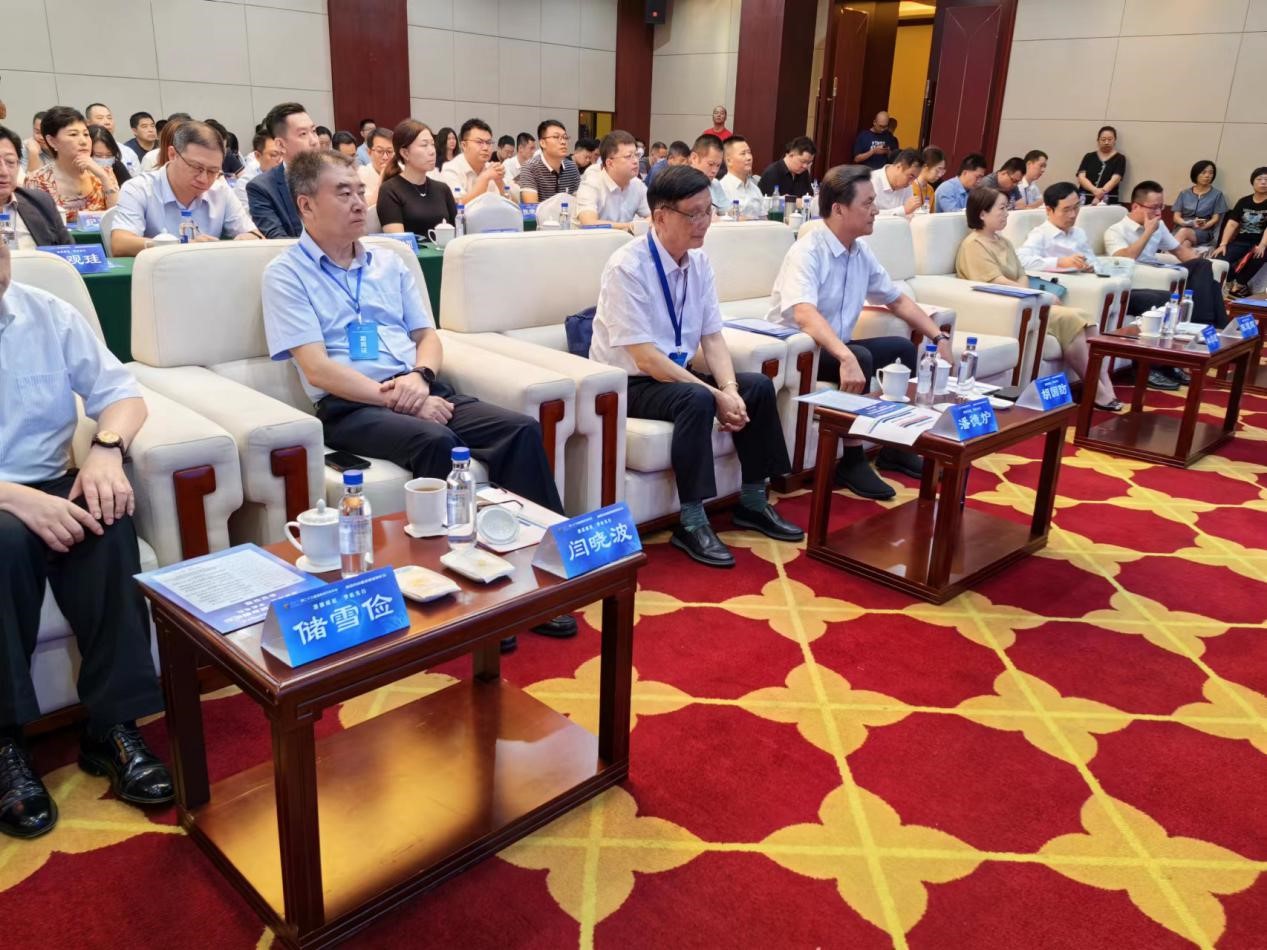 (Picture: leaders and guests attending the Forum)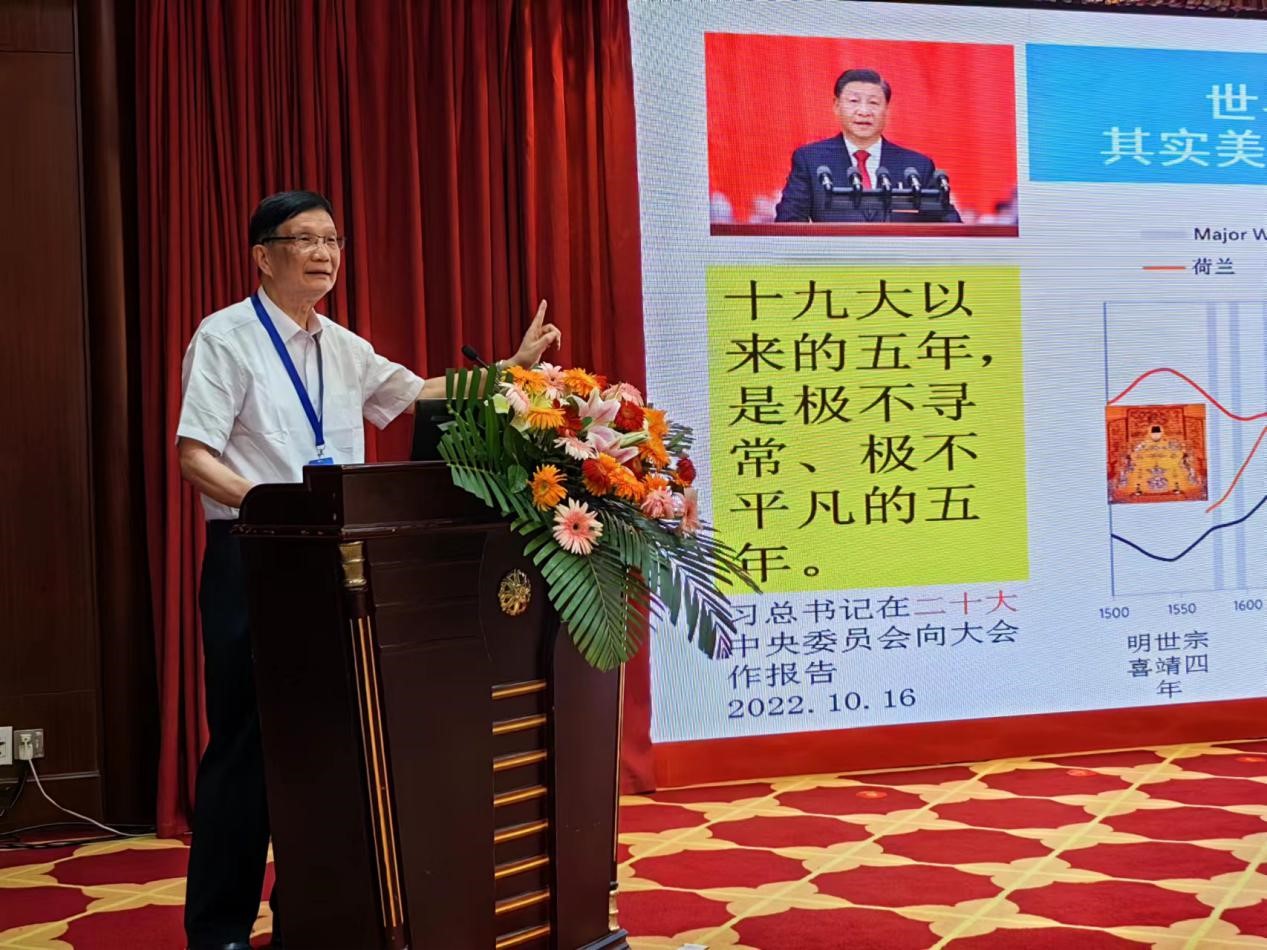 (Picture: Academician Pan Delu is giving a report)
     Keynote speeches were given by seven experts, scholars and entrepreneurs, including Liu Chuanyan, the Director of Planning Consulting department in CIECC Overseas Consulting Co., Ltd., Chu Xuejian, a professor of Shanghai University and Ling Xingming, deputy chief engineer of the Third Aviation Institute of China Communication. The launching ceremony of the "Luoyu Alliance" was also held during the forum.
     Many specialists and entrepreneurs were to invited to this forum to engage in activities with abundant and wonderful content. They proposed many valuable and constructive suggestions from a professional perspective, which gathered wisdom and strength for the high-quality development of Putian's Maritime economy.