From October 19 to 22, 2019, the Academic Annual Conference of CIN 2019 (China Institute of Navigation) was held in Linggang New City, Shanghai. Guests from maritime-related universities and vocational colleges, institutions, research institutes, government agencies, enterprises and institutions, and other associations were invited to attend the conference. A total number of over 200 people attended the conference, including authors of this year's Excellent Papers, representatives of branches at provincial and municipal level of CIN as well as experts and scholars in related fields.
The first day activities of Academic Annual Conference of CIN and the World Maritime Conference were held on campus of Shanghai Maritime University. The delegates had great honor to listen to the wonderful speeches given by Eric Maskin, the Nobel Prize Laureate in Economics, and George Smoot, the Nobel Prize Laureate in Physics. Besides, hot and difficult issues on international and domestic industries were discussed at the conference focusing on the theme of 'New Era, New Technology and New Maritime Affairs'.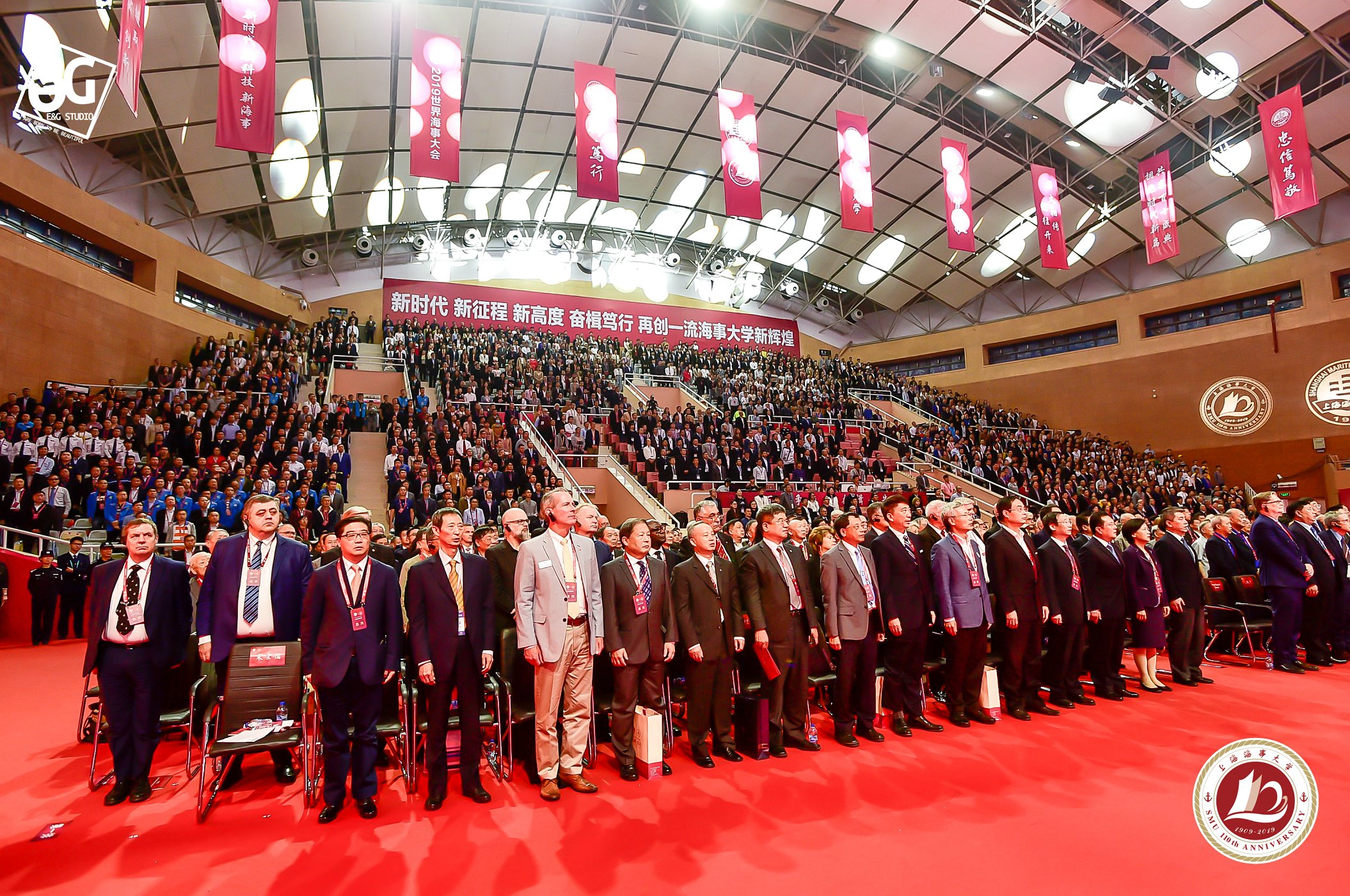 Opening ceremony
In the exchange session of excellent papers of the annual conference, the authors of 45 Excellent Papers of this year delivered speeches on navigation, ship electronic and mechanics, navigation security, pilot safety and other aspects. 13 senior experts from the industry were invited as an accreditation committee responsible for asking questions on the site, recommendation and selection of papers. Finally, according to relevant regulations on procedures and standards in Measures for the Selection of Excellent Papers of CIN, 12 papers were awarded as the paper of this year after several rounds of voting conducted by the experts of the selection committee, including 1 first prize, 3 second prize and 8 third prize (the list of winners will be published later).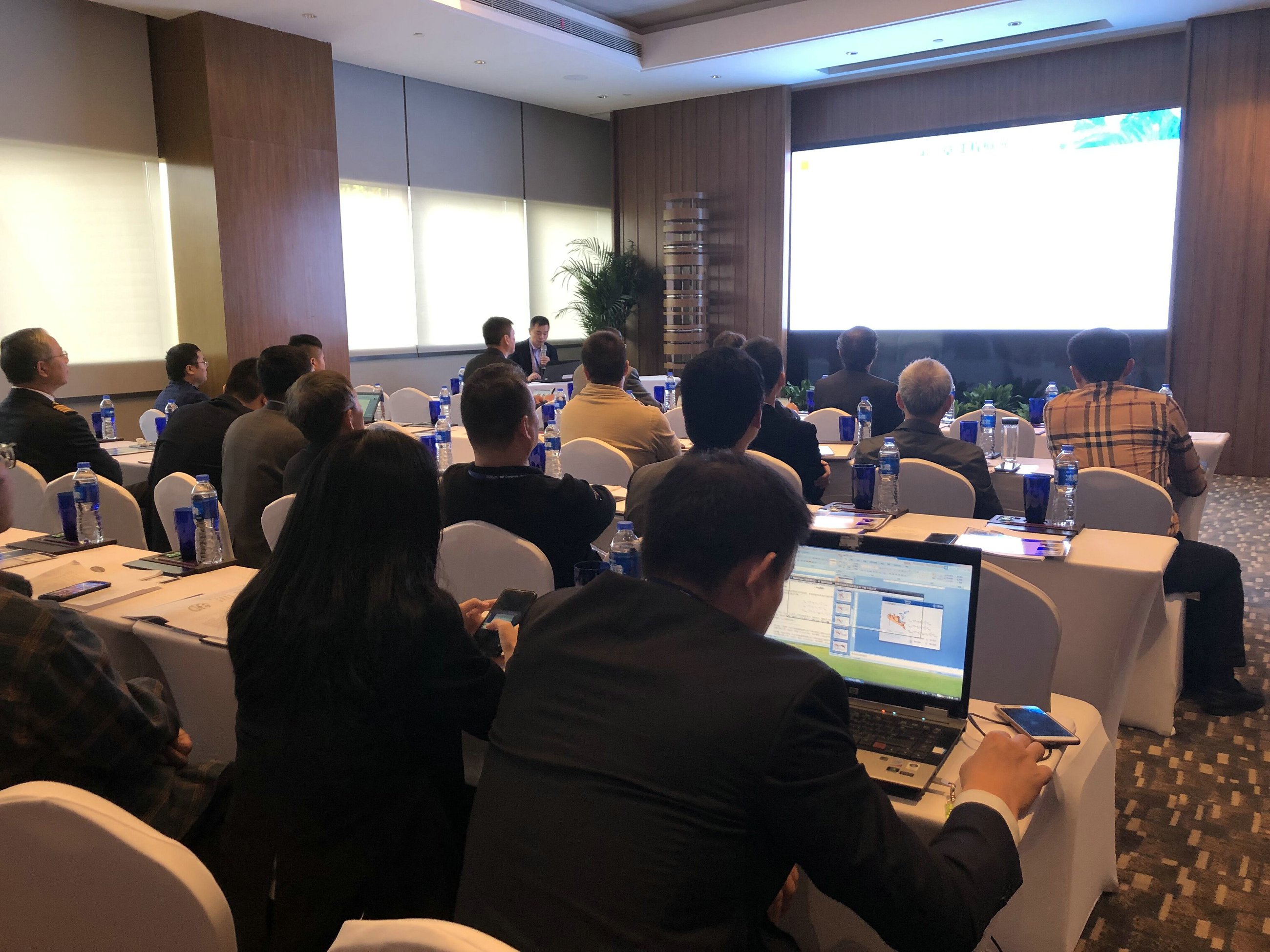 Group exchanges
The closing ceremony of this annual conference invited Yan Wei, Vice President of Shanghai Maritime University, Zhang Dongsu, Party Secretary of the China Maritime Museum and Yuan Linxin, representative of the selection committee and Director of Shanghai Pujiang Education Press to award certificates for some award-winning authors who won the journal excellent paper of 2017-2018 on Navigation of China, the science and technology journal. The winners of the paper of this year who won the first, second and third prizes were also awarded. Zhang Dongsu, Party Secretary of the China Maritime Museum, also gave a wonderful lecture at the closing ceremony entitled Playing the Role of China Maritime Museum and Telling the Story of Chinese Navigation for the delegates, teachers and students.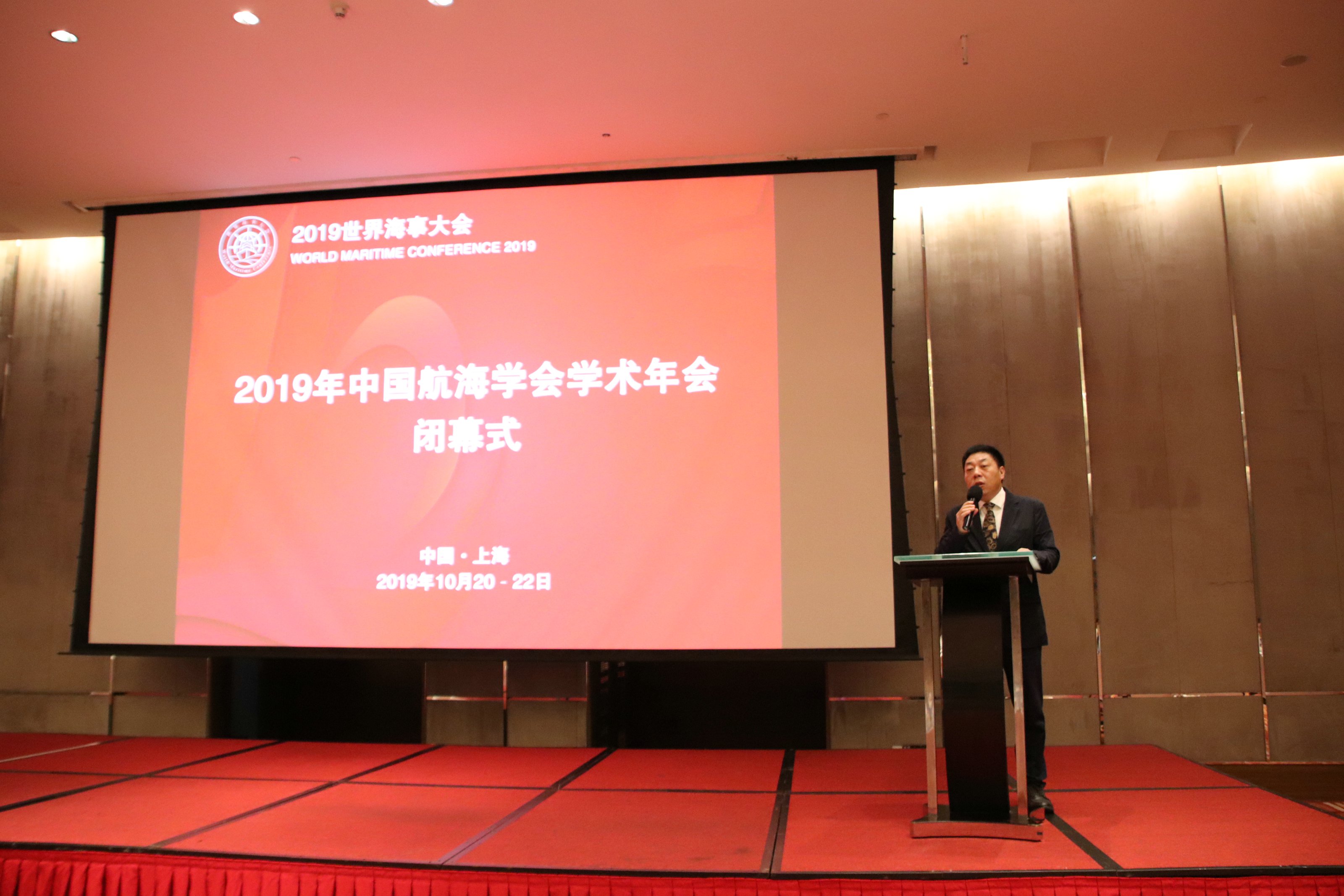 Gu Weiguo, Deputy Secretary-General, presided over the closing ceremony.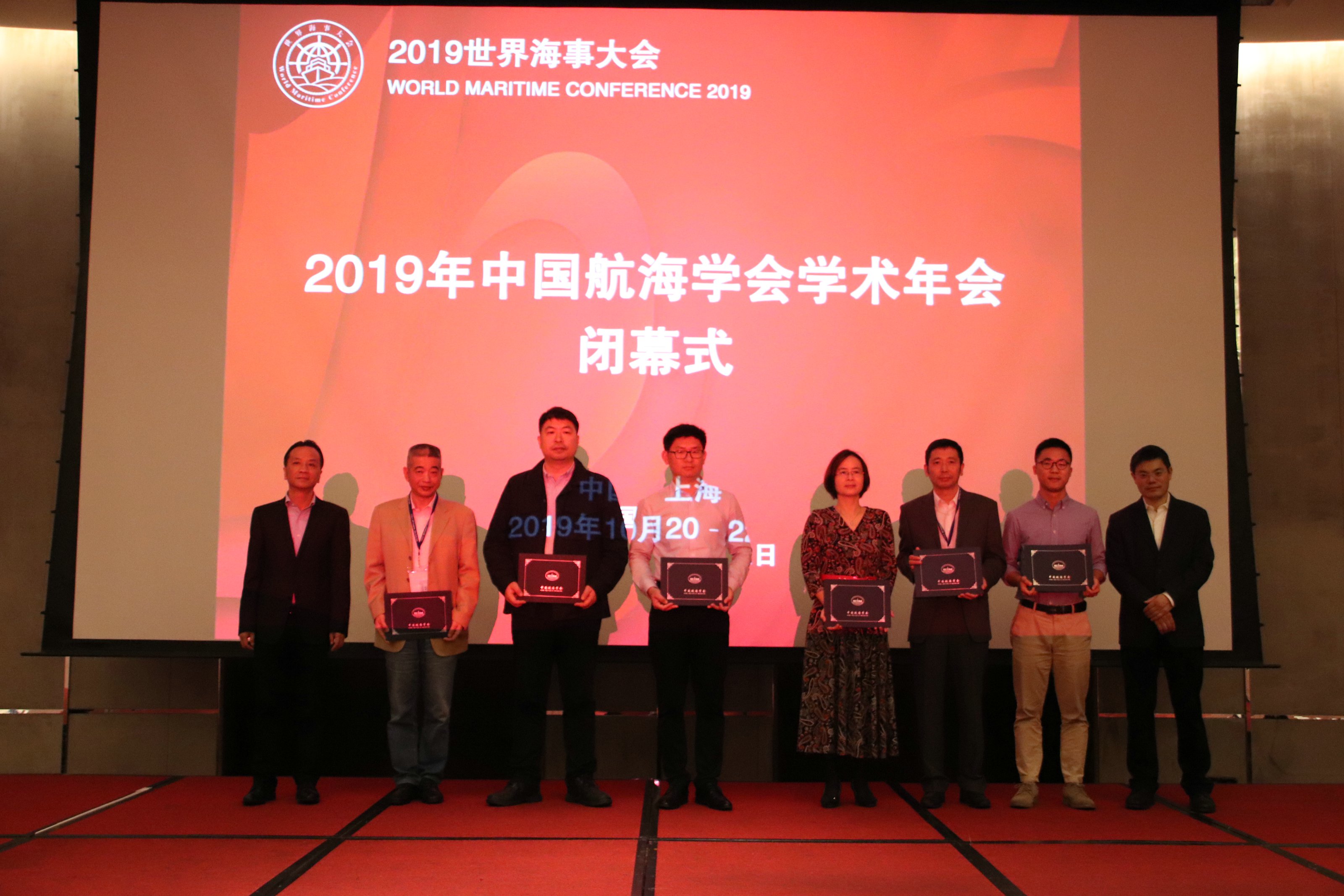 Representatives of award-winning authors of Excellent Paper of 2017-2018
Representative of Excellent Paper authors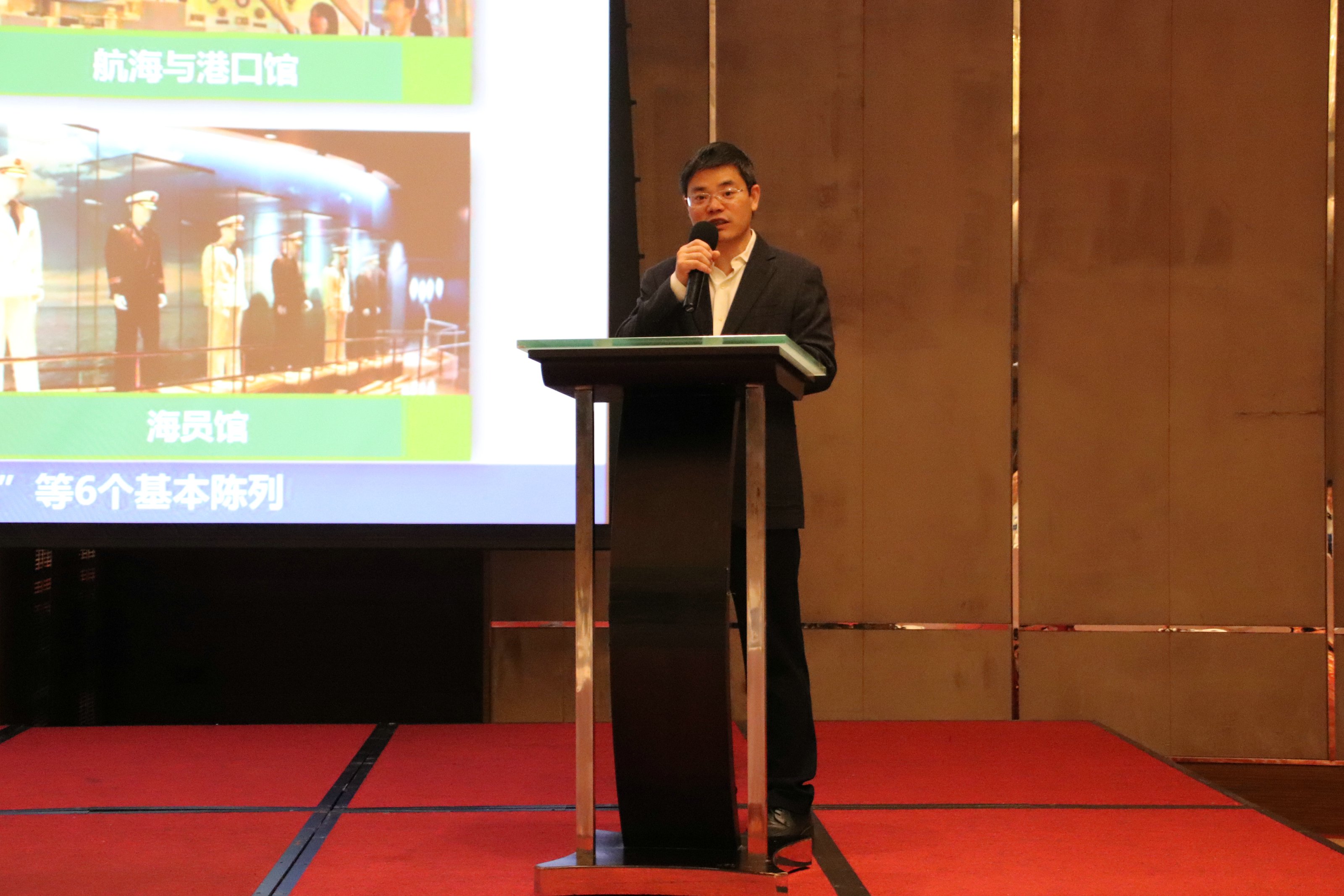 Zhang Dongsu, Secretary of the CPC China Maritime Museum Committee, made a report.